Skip to end of metadata
Go to start of metadata
Welcome to JA-SIG Spring 2009 Conference Wiki
These wiki pages are dedicated to developing plans for the JA-SIG Spring 2009 Conference in Dallas Texas, through interaction with the JA-SIG members. Everyone in the JA-SIG community is invited to use these pages to discuss ideas and exchange information - all with the objective of making this JA-SIG conference the best yet.
It's all about community!
Following the success of the 2008 JA-SIG Conference in St. Paul, this conference promises another unprecedented opportunity to network with individuals from a wide variety of community source projects. This wiki can be used as a networking springboard. The projects involved include: uPortal, CAS, Fluid, Kuali, Internet2, Sakai, Fedora and DSpace.
Wednesday Afternoon Activities
Once again, the conference includes some exciting and dynamic activities on Wednesday afternoon: a BarCamp and a DSpace and Fedora mashup. These are included in the regular conference registration.   Learn more about these activities in this wiki.  Your ideas and help are greatly encouraged. 
The conference also includes half day Supplementary Seminars  presented by representatives from each of the partnering organizations on Sunday March 1st and Wednesday (March 4th) afternoon. These Supplementary Seminars are planned and prepared by the presenter and require an additional fee.  For more information see details on the conference site.
Post Conference Meetings and Activities
uPortal and CAS developers and implementers are encouraged to stay for face-to-face sessions on Thursday and Friday following the conference.  For plans and logistics see Developer Meetings in Dallas - 2009.03*Please sign up on the wiki page if you plan on being there.*
Materials for presentations, panels, seminars, and BOFs can be found here: 2009 Spring - Conference Presentation Materials
If you attended the conference, we need your feedback. We take your comments seriously and will look at your ideas when planning future Jasig conference. Please take a couple of minutes to fill out this evaluation form. Thank you! 2009 Jasig Conference Overall Evaluation
Socialize, Blog, Tag, PodCast at JA-SIG Spring '09
The committee has set up a Facebook social networking page for conferees. Visit our Facebook Event Site to add the JA-SIG Spring 2009 Conference to your Facebook events.
The conference committee strongly encourages conference participants to record and share their experiences online by blogging, podcasting, and photo sharing. Check here for information as it becomes available.
Please use jasigdallas09 for tagging.
Ad Hoc Birds of a Feather Sessions
The program is packed with excellent looking presentations but there is also space for a limited number of ad hoc BoF sessions. There will be a way for you to organize a BoF at the conference.
It's not too late to submit a presentation! We still have space available for additional poster session presentations on Monday night. These spaces are available on a first come, first served basis. For more information as well as a list of posters scheduled so far, see the poster session page. Poster presentations are a great way to share your ideas with interested colleagues in a more intimate and interactive setting. Submit your idea today!
Tuesday Evening Dine Around - Sign up by clicking here
For the second year in a row, we are organizing a dine-around on Tuesday evening of the conference. For those that wish to participate, click on the link below to sign up for one of five restaurants where we have made reservations for 8 people at each. Groups will meet in the lobby of the Sheraton Dallas hotel at 6:30PM on Tuesday evening and walk together to their chosen restaurant, guided by someone who has volunteered to be that restaurant's host. Please note that each person is responsible for his/her own bill at the restaurant. This is a fun way to join a group for dinner, and maybe make some new acquaintances! 
Wednesday Afternoon BarCamp
In addition to the half day seminars on Wednesday afternoon, we will offer our third JA-SIG BarCamp. A BarCamp is the kind of unstructured gathering defined by Wikipedia, which was so successful as the framework for the Rutgers Unconference. This is your opportunity to work together with other attendees and share information on any topic at all. There will be a white board throughout the conference to gather ideas. Learn more and see topic suggestions here.
The DSpace and Fedora communities will be meeting together to exchange ideas on Wednesday afternoon. Details to follow.
Facilitating a session is easy. You basically introduce the speaker and keep track of the time. It is a great opportunity to volunteer at the conference, make more connections and see you favorite sessions. When the program has been set, we will post a link to a facilitator sign up page here
We will be compiling a list of things to do in Dallas here. Check it out and add your favorite attraction if it is not listed.
Interact with fellow participants before and during the conference at the conference Facebook Page.
Participating Projects
Want to learn more about the projects participating in the conference? Visit their websites through these links:
Sunday Evening PowerPoint Karaoke
PowerPoint Karaoke was one of the highlights at last year's conference.  Which is why we are going to do it again.  Not sure what PowerPoint Karaoke is?  See this Boston Globe Article.  Join in the fun and volunteer to "sing"!  If you're up for a challenge or would like to volunteer a friend
, send an email to katya at uci dot edu.  Prizes will be awarded.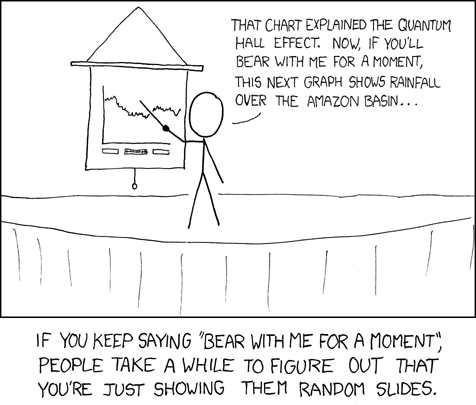 2009 Planning Committee
Questions & Concerns
If you have a question or concern, please share it with the committee by sending an email to spring-09-conference-planning@lists.ja-sig.org.
Planning Committee Members
| Member | Institution/Organization | Role | Email |
| --- | --- | --- | --- |
| | University of California, Irvine | Co-chair | |
| | JA-SIG Executive Director | Co-chair, Community Source Liaison | |
| | University of Wisconsin-Madison | Member | |
| | Concentra | Member | |
| | Concentra | Member | |
| | Unicon | Member | |
| Benn Oshrin | Rutgers | Member | benjamin.oshrin@rutgers.edu |
| | University of California, Irvine | Member | |
| John Fereira | Cornell | Member | |
| | University of British Columbia | Member | |